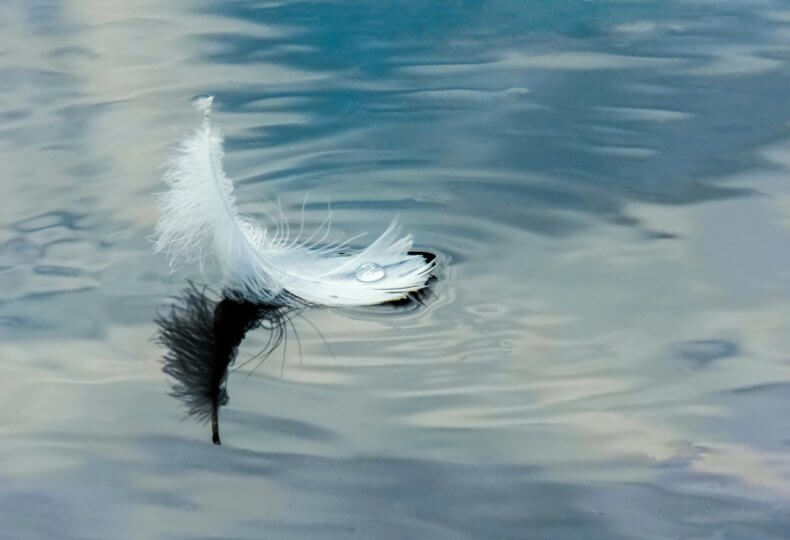 Like lightweight fins that last?
shinfinTM strong, light fins might be just what you need. Would you like a new alternative to bulky, heavy foot flippers, that often tear and break? Please also see strong light fins reviews, strong light fins FAQ and all fin benefits.
About half foot flipper weight.
Under 300g (10oz) each.
Flatter & easier to pack.
Secure strapping system.
Don't break or fall off.
Tough hi-tech flexible polyurethane.
Integral moulded buckles.
Quality natural rubber straps.
No foot pocket tear like old flippers.
Strong light fins to last years.
Light fins are easier to kick
shinfinTM fins are so light and strong because they don't have a foot pocket and your leg gives them extra stiffness. The fin centre wraps around the front of your shin, held securely by the rubber straps. So the fin gains extra stiffness from your leg. This makes them much lighter. In fact, they are about half the weight of regular foot flippers. They are also much tougher than regular flippers. These strong light fins are injection moulded from high quality, flexible polyurethane and basically unbreakable. What's more, the rubber straps can't slide down past your ankles so they don't fall off in the waves. With no need for a foot pocket, they are also flatter and easier to pack.
Have you ever wondered why regular flippers are so heavy? It's because their foot pockets add extra weight for no extra blade area. Foot pockets also have two particular weak points where they break. The heel pocket or heel strap frequently tears. They also break across the toes because the fin extends unsupported from the foot pocket. Flippers are often made from cheap materials too. Where do your flippers break? Do you find flippers heavy and cumbersome?
If you want strong light fins, they should be on your legs, not on your feet. Will you enjoy light fins that are easier to kick? Maybe you want strong fins that last longer? Or do you need more secure fins that don't fall off in the surf? Perhaps you need these light fins because they are easier to pack for your travels and won't break on your holiday? Read on to learn more. Or contact me. I'd love to discuss how shinfinTM fins will help you.
You may also be interested in the feet free fins article and the feet free fins reviews.
Lighter than 300g (10oz) for each fin with strap
They are as light as lightweight running shoes. You hardly feel them. No foot pocket means they are much thinner. The fins gain extra stiffness from being strapped to your leg, so they are lighter for the correct flex. The polyurethane material is also very strong for low weight. These design features all combine to make them the lightest sport fins. Lightweight fins increase your efficiency in the water. This lightness, combined with having no foot pocket, means your feet feel really free and natural. [Regular flippers are generally about twice as heavy, sometimes more. They need a heavy foot pocket and a heavier blade because it extends unsupported from your toes.]
Tough polyurethane fins
These fins are made from tough polyurethane with excellent flex rebound and energy recovery. They are extremely durable and will last you many years of regular use. They don't break. The polyurethane is a high technology engineering grade. Whilst it is many times more expensive than regular foot flipper materials, you really gain from this. [Flippers are made from cheaper plastics and rubbers that degrade and tear more easily.]
Tough integrated buckles
The buckles are integrally moulded with the fins. In other words, the buckles are just another part of the fin polyurethane. It's all moulded as one part. So there are no separate buckles to break or lose. [Some flippers have separate buckles that break, jam with sand or get lost.]
Easy to pack
Because they have no foot pocket, they are flatter and easier to pack neatly in your bag. So these strong light fins are easy to pack for your travels. [Flippers are much heavier and bulky to pack, mainly because of their foot pockets.]
Durable silicone rubber straps
The straps are made from grippy, high quality silicone rubber. They do have UV protection for long life, although it is still best not to leave them lying in the sun for too long. It is also best to rinse after use, especially if used in a chlorine swimming pool. The straps are replaceable and spare straps are available from this website. [Flippers are useless once the foot pocket tears or the heel strap breaks.]
Fins that don't fall off
The straps go twice around the thinnest part of your leg, just above your ankle. So they don't slide down over your wider heel. And they don't slide up over your wider calf muscles. They stay on securely in waves and during the most demanding of water sports. So these strong fins don't need extra fin saver leashes, saving money and hassle. [Flippers often fall off in waves, never to be seen again. The beaches and sea bed are littered with flippers!]
Many uses
Because shinfinTM fins are so strong and light, and fit on your legs (not on your feet), you can use them for many water activities instead of foot flippers. They are easy to use. Which of the following would you most like to use them for?
Strong light fins for swimming
Enjoy their lightness and the natural feel of your feet, when you use these tough swim fins for swim learning, swim instruction, swim fitness, swim technique, swim training, aqua aerobics, aquatic therapy and monofin swimming.
Strong light fins for surf
Gain security against the pounding of the waves, when you use these strong, lightweight fins in the surf for body surfing, boogie & bodyboarding, kneeboarding, river boarding and surfing.
Strong light fins for underwater
Rest assured in their toughness, when you use these lightweight fins underwater for snorkeling, skin & scuba diving, spear fishing and freediving.
Strong light fins for water craft
Enjoy their convenience and lightness, when you use these tough fins for float tube fishing and water safety with windsurfers, kiteboards, surf skis, kayaks, jet skis etc.
More on strong light fins
Please also see strong light fins reviews and strong light fins FAQ.